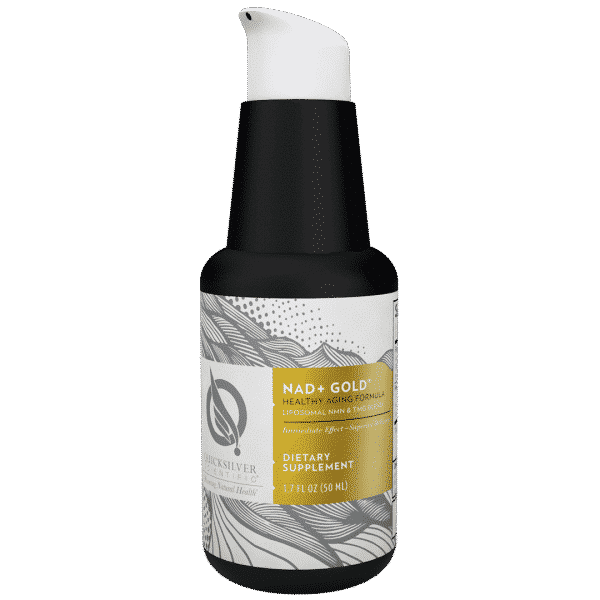 NAD + Gold
Promote a youthful metabolism, energy, and brain function with NAD+, the body's 'anti-aging' molecule. This groundbreaking NAD+ booster has liposomal delivery .
Ingredients…
50mg B-Nicotinamide mononucleotide (NMM)
50mg Trimethylglycine
Longevity mechanisms are  Energy production, Neurotransmitter and brain health, Cell signaling, DNA repair, Chromosome stability
Dosage is a couple of squirts held in the mouth for 30 seconds before swallowing.
Note – Practitioner only product
NAD+ Gold™ short – YouTube