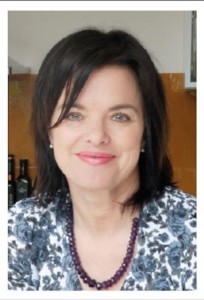 I love what I do…
I work with the principles of Ayurveda, always with the intention of promoting healing, balance, harmony and peace.
With many years of experience in health, I constantly study and keep up with new research and trends. I bring my wisdom to each consultation, but also my extensive knowledge in natural therapies.
Initially graduating with a science degree, majoring in biochemistry and microbiology, I then studied Naturopathy at the South Pacific College of Natural Therapeutics and graduated with a Naturopath Diploma in 1984.
"Perry McDonald is a talented teacher; she is passionate about helping people through yoga and through her huge depth of Ayurvedic knowledge. She is very perceptive, wise and thoughtful and is a living example of her teachings. Perry is a gift to us all." – J Revell
After having children and working in Human Resources I went back to study full-time and after 3 years I completed a Diploma of Ayurvedic Medicine. (The Ayurveda Medicine diploma is a three-year full time government recognized qualification that follows the BAMS syllabus and is internationally acknowledged as the most authentic Ayurveda program outside of India).
I have been practicing Ayurveda for 15 years, incorporating my knowledge of Ayurveda and naturopathy, providing a well-rounded approach to health care.
Perry was well known as an Ayurveda practitioner before I met her and since then during a period of ill health I had help from her in that capacity. She is so kind and helpful with a range of natural treatments and helpful living advice.  She radiates kindness and love.  I know she has helped so many other people as she has me. Perry is an inspiration!"  Lorna Laurenson
All through this period I practiced Yoga and attended courses with well -known names such as Judith Lassiter, Donna Farhai, Glenn Ceresoli and others. I am formally qualified specializing in Yoga Therapy RTY 500 hours. I have been teaching Yoga now for over 15 years. This complements all that I offer.
My aim is to deliver the essence of Ayurveda lifestyle, naturopathic and yogic practices to the best of my ability. I believe I bring a pragmatic approach tempered with my love for helping people thrive (not just survive).
Questionnaire 2016 – Answered By Perry
1:  What is your ideal way to spend a day?
To wake up with the sound of the birds down at our beach house in Opoutere, hang out with my loved ones (usually my hubby and dog) swim, read and take the time to appreciate nature. Having an outdoor bath and  shower, and being on a remote property with a simple dwelling, we live a simple life. This then then reminds me what is important.
2:  How has yoga inspired your life?
Yoga has cradled me over the last 25 years that I have been practising . It has changed me on all levels physically, mentally and spiritually.
I have always been attracted to the therapeutic aspect of yoga due to my own experience. Being born with a chronic back condition with a bleak prognosis,  yoga has transformed my body. Hence  my words are not empty words, there is a true belief in the transformation that can be achieved through a regular Yoga practise.
3:  Why do you Love teaching?
I like the person I am when I teach. Teaching makes me feel more compassionate, loving and giving …"..all qualities that the world needs more off.
I also love to watch the transformation of people – not always physically but the increased awareness and mindfulness that is cultivated through Yoga. It would be difficult for me to practise Ayurveda without the input of Yoga for mind and spirit . Together they make a perfect marriage.
4: Why do you Love to practice?
My practise is always evolving. I like to ask myself what do I need today and then utilise a practise that serves me . Some days it is more energetic, other days it is more restorative. I like to weave in meditation into my practise so that I develop the clarity I need to do what I do. I always feel that my practise "resets" me and my measurement of a good practise is how light and peaceful I feel afterwards.
5: What is something we don't know about you?
My career- I have worked as a microbiologist and biochemist, trained as a naturopath, spent 15 years in IT recruitment and corporate roles, studied in Ayurveda for 4 years to arrive at what I do now. I think I bring my whole life's experiences to my work, and no past experience  has been wasted.
6. Where do we find you?
I  teach at Yoga Sanctuary in Mairangi Bay
Hatha Yoga  1.15 on Mondays
Restorative  3.15 on Wednesdays
I also take Yoga sessions that are "one on ones," or small groups for a more personalised approach.