Cell Wellbeing Hair Profiling – This is not what you think!!
This is a new technology that measures the resonance of the cells of the hair i.e. the epigenetics of the cell. It measures much more than minerals or heavy metals (conventional hair testing) and prioritizes the nutritional needs (vitamins, minerals, fatty acids, anti oxidants, amino acids, EMF's, toxins and more) encouraging you to be proactive and compliant in the suggestions given.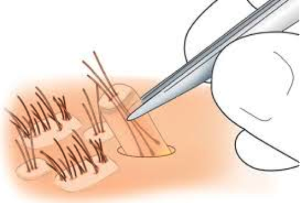 You can find out a lot about your present state of health with results back in 15 mins (not 6 weeks) It is then possible to pre-empt and place measures against premature aging, correct the potential cell weaknesses and other issues associated with poor cellular nutrition.
Imagine being able to know
> Gut health
> Food sensitivities
> Harmful levels of exposure to environmental toxins
> Harmful exposure to electromagnetic frequency (EMF)
> Metabolic parameters such as levels of amino acids, vitamins, minerals, fatty acid and antioxidants
We are probably the best feed, but the most poorly nourished generation in the history of the world. Although classical Ayurveda does not teach about the importance of Vitamins and minerals, the information obtained through hair profiling will define your deficiencies, that can then be addressed through food, lifestyle and supplementation.
If you haven't taken the opportunity yet to have this done please take a the introductory offer of $120.00 (normally $150)